Already Rocking the Summer Internship Search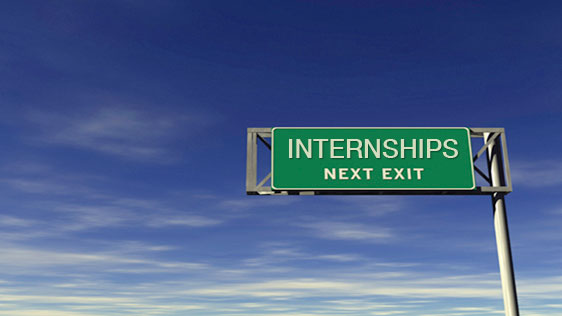 This post was written by Alicia, one of Lauren's own interns! She goes to school at Towson University. Alicia is a Mass Communication major (with tracks in Public Relations and Advertising) and an Italian minor.
This week, I will be focusing on my summer internship applications – and I think you should be, too. Most of the agencies I am applying to have deadlines as early as the first week in January, and those deadlines are rapidly approaching. Take the time this week to knock out all of your applications so that you have the rest of your winter break to relax.
For starters, research all of the companies you want to apply to. Make a list of around 15 organizations, big or small, that you want to intern with. While that seems like a lot of companies, it's better to keep your options open and have multiple offers than to be without an offer for this summer.
When I am looking into companies to intern with, I make an Excel spreadsheet that organizes company information with my application status. For each organization, I list:
links to the internship application so I can find it easily when I am ready to apply
notes about the company - including things I like about the culture, practice areas I'd like to work in, clients I want to work with, and most importantly, contact information of anyone I know that works within the company that could put me into contact with the internship coordinator
application due dates
date I apply, in case I need to reference it in a follow-up conversation
company's response – in some cases, you might be told that you don't meet the company's qualifications (I've been rejected based on my class standing before, some companies only hire seniors in college in order to hire them after their internship) – but it's good to note these things so you can apply again in the future
salary offered – however, you shouldn't expect many companies to offer paid internships unless they are full time
interview date - to keep track of when I am scheduled for interviews so I don't schedule interviews at the same time
and finally, I have an offer column in case I am lucky enough to be offered multiple internships –this section is particularly helpful if you are looking into internships for which the time commitment is only a few hours per week; that way, you can accept multiple internships at different companies
Organizing your internship applications will really help you stay on track to land your dream summer internship(s). Good luck with your internship search and remember: any company would be lucky to have you as an intern!