New Club on the Campus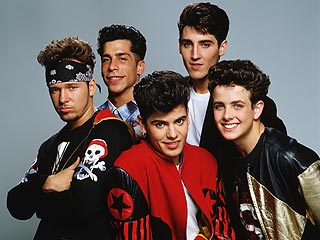 This blog is written by Colby Ann, our Campus Ambassador for Pace University at the Westchester Campus. She is a Junior majoring in Communications and minoring in Political Science. She is very involved with her campus and community and has had several internships.
**Warning: 90's Boy Band Throwback**
Thinking about starting a club on campus?  This could be one of the best ways to learn leadership skills, gain recognition on campus, make new friends and boost your resume. And believe it or not, starting your own club on campus, often isn't as hard as it sounds.  This past semester I worked closely with a professor and a few other students and in just one month we brought a new club to the Pace University Pleasantville campus, and became an official recognized organization.  As a communications and journalism student, I felt that it was important to have a communication-based club on campus, so that communication students had a resource and some opportunities outside of class.
While all schools differ on their specific processes of getting a club approved on campus, the general idea is the same; find some other students who are interested, a professor who's willing to help, and some great ideas for events and ways to improve your campus.
To start, you need to get in touch with the head of your Student Association or Student Activities Committee and figure out what the process is for bringing a club on campus.  Then you need to find a few other students who are as committed as you are, and will be able to take on some of the workload.  Then once you have the concept down, advertise!  Use everything you have available to you, especially social media.  You can create a Facebook group, a Twitter account, and use those outlets to send reminders to your friends about meetings and updates with the club.  Also, most campuses have a document services center that will be able to create some flyers for you and post them all around campus.
The club that I helped to form is called Students In Communication Arts (SICA), we're hoping to be a resource for communications students, have networking events on campus, educate students about communication internship opportunities, and create young communications professionals.  So far we have about twenty members, and are very excited for our first semester on campus as an official recognized organization.
The most important thing to remember is that whatever club you want to form, you should be passionate about it.  It involves some hard work, but if you have the energy and excitement for it, it will be more fun than work.